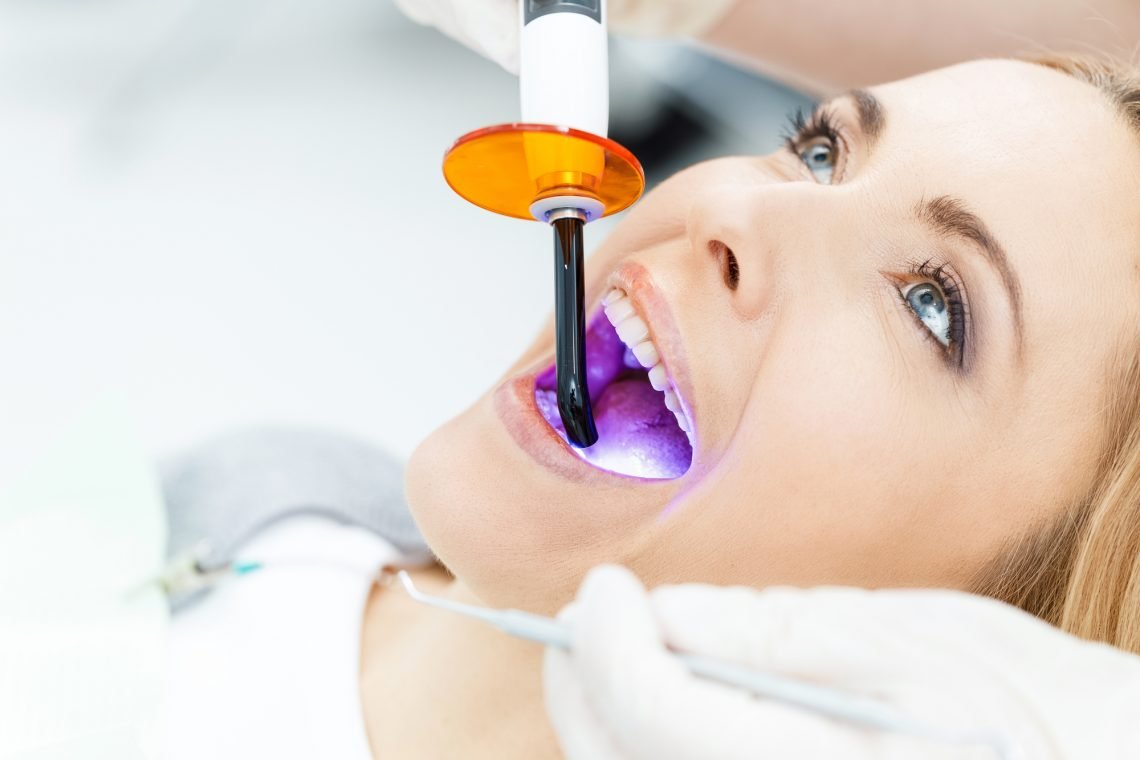 Do you want pearly white teeth? Are you in need of a little extra help to get rid of years of coffee, tea, and wine stains?
If so, professional teeth whitening is the way to go.
Teeth whitening isn't just about aesthetics, though. Read on learn about some of the benefits of getting your teeth whitened professionally in Costa Rica.
Professional Whitening and At-Home Whitening: What's the Difference?
Some people want white teeth but aren't sure that professional whitening is necessary. While it's true that you can see results from both at-home and professional whitening treatments, professional treatments are almost always superior.
Some of the main differences between these two treatments that influence their results include:
Professional whitening is performed by a trained dentist who understands proper administration methods and can minimize the risk of irritation
Professional whitening uses higher-concentration gels for better, longer-lasting results
During a professional treatment, the dentist will prep your teeth to get rid of plaque or debris that could affect your results
The main downside to having your teeth whitened professionally is the fact that it is more expensive than at-home treatments. But, the results of a professional treatment will last much longer, so you may end up saving money anyway.
You can also save money on professional whitening by taking a trip to Costa Rica. Many people are utilizing dental tourism as a way to see a new country and get treatments like teeth whitening performed at a lower rate.
Benefits of Having Your Teeth Whitened Professionally
There are many reasons to have your teeth professionally whitened instead of doing it yourself at home, including the ten listed below:
1. More Thorough Whitening
One of the greatest benefits of having your teeth professionally whitened is the fact that you'll almost always get a more thorough whitening. It can be hard to get even results when you're using whitening trays or strips from the drugstore.
A dentist will take extra care when applying the whitening product to make sure every tooth gets the perfect amount.
2. Faster Treatment
When you work with a professional, you'll also see results much faster than you would if you tried to whiten your teeth at home.
In most cases, at-home treatments take weeks or even months to yield results — if they produce any results at all. Most professional whitening treatments show dramatic results within just an hour or two.
3. Increased Comfort
If you've ever tried to whiten your teeth at home, you know how uncomfortable the process can be.
Who wants to walk around for 30+ minutes with stick plastic strips stuck to your teeth? Many people also experience gum and tooth irritation when using these at-home kits, which makes the process even more unpleasant.
When you go to a dentist's office for tooth whitening, your gums will be fully covered to protect them from the whitening solution. As an added bonus, you'll also get to kick back and relax in a comfortable chair and listen to music or watch TV while the treatment takes place.
4. Personalized Treatment
At-home whitening kits take a one-size-fits-all approach when it comes to whitening teeth. When you work with a dentist, he or she will help you choose the exact right shade and treatment option for you to get the smile of your dreams.
Whether you want to go two shades lighter or ten, you'll get to customize your treatment when you have your teeth whitened professionally.
5. Advice from an Expert
When you visit a dentist, he or she will also be able to give you their expert opinion on the best course of action for your teeth.
They'll help you figure out which behaviors might be causing stains. They'll also be able to identify deeper dental problems (cavities, decay, etc.) that could be contributing to your stains.
Not only will you walk out with whiter teeth, but you'll also walk out with a plan of action to keep them healthy and strong in the future.
6. Longer-Lasting Results
Dentists use much stronger whitening products than the ones you can buy in the store. This means that the results of your professional whitening treatment will last much longer than they would if you just tried to whiten your teeth at home.
7. Increased Safety
Some at-home teeth whitening kits can be particularly hard on your teeth and comes. This can cause them to be extra sensitive and can cause damage to your enamel.
A professional will help you avoid these issues by keeping the whitening solution away from your gums. They'll also use a solution that is less likely to weaken or cause damage to the enamel.
8. Increased Confidence
When you have your teeth professionally whitened, you'll be able to smile with confidence knowing your teeth are an even shade of white.
Many people report feeling a boost in self-esteem when they have their teeth professionally whitened, and this boost tends to lead to improvements in other areas of their life.
9. Improved Work Performance
There are many ways that people can benefit from the increased confidence that comes with whiter teeth. One of the greatest benefits that people experience is an improvement in their job performance.
One study found that people who had their teeth whitened performed better at work than people who did not.
Having whiter teeth can also help you land your dream job. The same study found that 58 percent of people who had their teeth whitened were more likely to be hired and 53 percent received larger salary offers!
10. More Youthful Appearance
Whitening your teeth can also help you appear more youthful. In fact, research shows that merely whitening your teeth can cause you to look up to five years younger!
Stop wasting money on anti-aging lotions and potions and consider getting your teeth whitened professionally instead.
Get Your Teeth Whitened Professionally in Costa Rica
If you're in Costa Rica and want to have your teeth whitened professionally, contact us at Advance Dental today to schedule an appointment.
We work with both local and international patients, so anyone can come to use to get the beautiful smile they've been wanting!