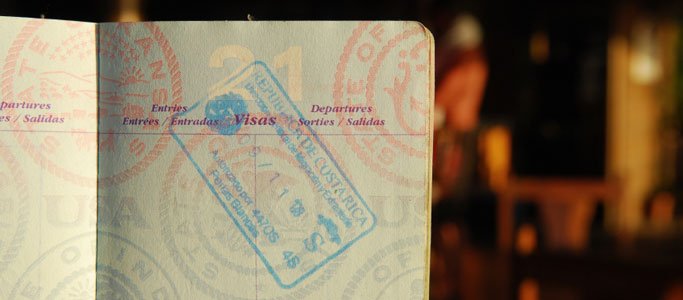 There is currently a trend in the United States, where more and more Americans travel abroad for various medical and dental procedures offered by specialists around the globe.
It is not a secret that a great number of Americans are not covered by dental insurance. For those who have dental insurance, their insurance generally does not cover cosmetic or aesthetic procedures, such as veneers, crowns, bleaching or dental implants. Even though these procedures offer superior treatment results, and provide patients with an improvement in their quality of life, insurance companies do not consider them basic dental treatments, and usually reject any claims filed by the patients. The only solution for some patients is to pay out of pocket for dental treatments at typically very high prices. The underlying factors creating the high cost of dental procedures in the U.S. include the high cost of materials that are used, unusually high cost of malpractice insurance, overpriced labor and the unaffordable cost of living in the U.S. Additionally, the number of years of training that are required by the dental doctors providing these types of procedures is very high in order to provide their patients with predictable and successful treatments.
People often may ask themselves why travel abroad? Which procedures can be done in foreign countries? How does one choose the right Doctor? How does one contact these professionals?
Finances – An Important Factor That Drives People to Travel Abroad for Dental Treatments
In order to answer these questions, it is important to understand that a very important factor that drives people to travel outside the U.S. for dental treatment is finances. As emphasized, dental treatments in the U.S. can be extremely expensive, leaving most procedures out of reach for a great percentage of the population. As a result, Americans are traveling abroad seeking more affordable dental care.
One of the countries that is fast becoming a Mecca for dental treatments is Costa Rica. Costa Rica has a large number of dental specialists, many of whom are trained in the U.S. at the highest levels and standards, and they provide dental treatment at a fraction of the cost in the U.S.
In my case, I had five years of dental training in Costa Rica, followed by four years of post graduate training and residency in aesthetics, restorative, and prosthodontics procedures at Loma Linda University, in California. Dr Retana on the other hand, studied in Costa Rica for five years and continued his post graduate education in Argentina with a Fellowship of two years in Implants in New York University. We both speak fluent English and perform the same treatments that are performed in the U.S.
We both decided to return to our country and open our practice using all the knowledge and experience we gained, training at some of the top ranked dental schools in the U.S., to help the people in our country.
Why Dental Procedures in Costa Rica Are Two Thirds Cheaper Than in The USA
One may wonder how U.S. trained specialists in Costa Rica can charge a third of what a U.S. based specialist will charge. There are a number of reasons for this. First, Costa Rica has a lower cost of labor and fees charged by dental labs (labs that custom make crowns, veneers, dentures, etc.). Costa Rican dental labs provide excellent quality of work and some of the biggest American commercial dental labs outsource a great percentage of their U.S. business to Costa Rica. That means that a lot of crowns, veneers, and partial dentures, and all sort of dental work used by U.S. doctors in the United States, are manufactured in Costa Rica.
Another factor is that the cost of living in Costa Rica is almost one third of what it is in the U.S. When one considers states such as California and Florida, Costa Rica is about one fourth less expensive, and this shows in the final price of the dental treatments.
Some people wonder about the quality of the materials used in dental clinics in Costa Rica. Most of the materials used in Costa Rica are manufactured by multinational corporations that sell the same products in the U.S. These manufacturers distribute their products worldwide, but they have variable pricing in order to be competitive in different markets. Our clinic in Costa Rica uses state of the art equipment and the highest quality in all of our clinical and laboratory materials. This gives us the certainty that the final results and treatments are at the same level as those performed in the best clinics anywhere in the world.
Another question commonly asked is which dental treatments can be done in foreign countries. Well, this is a question that is closely related with the question of how to choose the right dentist. In the U.S., the association that regulates dentistry is the American Dental Association. It recognizes Prosthodontics as the only specialty in dentistry that deals with aesthetics, function, and oral rehabilitations. In other words, the name of the specialty that deals in full detail with the appearance of your smile is called Prosthodontics.
How do I know if my dentist is a Prosthodontist? The easiest way is asking them directly, or by doing a little research on your own. The American Association that certifies dentists with the proper training to become a Prosthodontist is called the American College of Prosthodontics. On their webpage, you can find Prosthodontists in specific areas, both in the U.S. and other countries.
It is important to do your research because the Prosthodontist is trained as "a quarterback of dental treatments." He is the best person to coordinate a treatment plan, he knows about the results and outcomes of the different dental specialties and their procedures such as periodontics, endodontics, orthodontics, oral surgery, and he can guide you in order to achieve your goals, and expectations regarding your smile.
Dental treatments that are done and supervised by a Prosthodontist can go from aesthetic concerns, crooked teeth, missing teeth due to different factors such as accidents, congenital oral defects, or other reasons, to help you improve your quality of life by having a healthy, functional and beautiful smile.
Why choose Costa Rica and not another country?
Besides having world class professionals and state of the art hospitals and clinics, Costa Rica has become one of the most sought after places for travel. Costa Rica has luscious jungles, breathtaking beaches, amazing volcanoes and everything in between. Visitors to Costa Rica have increased form 784,610, in 1995 to 1,452,926 in 2004. Along with the increase in the number of tourists, is the development of tourist infrastructure. Another factor is the social and economic stability of the country. Since abolishing its army over fifty years ago, Costa Rica has become one of the most developed countries in Latin America, having redirected previously budgeted military funds to furthering education. It is known for its high rates of literacy and the warmth of its people and their love for their country. As an independent country, Costa Rica has excellent economic and diplomatic relationships with the U.S. Costa Rica is very American friendly, and is a preferred country for American expatriates, with over 8,000 Americans permanently living in Costa Rica, making it the country with the most U.S. citizens per capita in Latin America. And finally, you might wonder how to get in contact with the right professionals. A good way of getting appointments set and procedures done are by solid institutions, and always look for the right accreditations of such establishments. Look to the top hospitals first for their specialized dental departments to find the right professional for you.
Eugenio J. Brenes, DDS, Advanced Prosthodontics, certified at Loma Linda University, School of Dentistry, Loma Linda, CA. He is the Director of Advance Dental Costa Rica
Related:
https://www.advancedentalcostarica.com/costa-rica-dental-implants/