Your Dental Care Clinic in Costa Rica
3 Steps For You to Enjoy Your Dental Solution
1. Call For an Estimate
We will give you an estimate to fit your dental needs.
2. Get Profesional & Affordable Dental Treatment
Come to our office in Costa Rica and enjoy savings of 40%-60% when compared to US quotes.
3. Enjoy Your Dental Solution & Smile
Predictable, successful and long lasting solutions to your dental problems.
Patient Testimonials
This was one of my most pleasant dental experiences that I have not had recently. They are a "one stop shop" with 5 professional, efficient, friendly specialized doctors that deal with ALL dental issues with total comfort and they are reasonably priced! I highly recommend this clinic to people looking for the best to treat all dental issues. Vladimir Sukhov
I would give a ten star review for Advance Dental Clinic if I could. I had a lot of work done there — crowns, bridge, implants, extractions, root canals & more — and everything was done to my complete satisfaction, and I'm now enjoying the results. The clinic & its equipment is so modern & high tech, it's like something out of Star Trek! Dr. Brenes & his associates, including Dr. Tiapa, who did my root canals, are true perfectionists. All of the staff at Advance Dental Clinic are so friendly & caring, I genuinely enjoyed spending time with them. I would recommend Advance Dental Clinic to anyone in need of a high level of dental services.
Advanced Dental Costa Rica wins high marks for its professionalism, punctuality, and quality of care and work. I am a nervous wreck when it comes to dental procedures. The doctors and staff helped me to feel comfortable and relax as much as possible when facing several root canals and crown work, and the awful drilling noises that occur during the procedures. They carefully determined the work necessary, described the work to help relieve my anxiety, and made a schedule to get the work done before I returned home to the USA. I highly recommend Advanced Dental Costa Rica to everyone as you will get excellent care. You may still have time left in your vacation to enjoy the beauty of Costa Rica. Once here, you will have a positive experience to remember.
Megan O'Donnell
2023-02-02
I traveled to Costa Rica for dental care with Advanced Dental and everything about the experience has exceeded my expectations. From the start, working with Andy to schedule my appointments and understand my anticipated treatment plan was so smooth and easy. Once I got to their beautiful offices, I was greeted warmly and compassionately. My care was personalized to my needs and preferences. Dr. Brenes and his entire team are extremely well qualified, spoke English with me, and gave me the best dental care of my life. They were extremely kind and patient with me when I shared that dental work gives me a lot of anxiety. I cannot recommend this practice and this decision highly enough. I will be sending all my family and friends to see Dr. Brenes at Advanced Dental!
Pura Vida Home Inspections
2022-10-28
Wow. I had a CT scan and my dental team found that I need 4 root canals and crowns. 1st one done today. 3 more to go. Advance Dental is my goto place for cleanings, dental work and my Invisaligners.
Tamara Krueger
2022-10-19
We took an extended vacation in CR and chose to visit a dentist abroad. We chose Advanced Dental one partly due to the convenience of the location but also we were very impressed with their facility. Their office is very clean and new. The staff was fantastic as they were very accommodating with our schedules, professional, courteous, and made you feel welcome. In the US we would have had to wait 3-6 months to see a dentist and with Advanced Dental they were able to work with our schedules. I even had my daughter get a check up and her Dentist made the visit very comfortable for her! Definitely recommend Advanced Dental and would go here again!
Ana Carolina Uribe Ruiz
2022-09-23
Excelente servicio y profesionalismo. Además los resultados son extraordinarios! No hay mas palabras para recomendar a los profesionales de Advance Dental en Costa Rica . Felicitaciones a todo el equipo .
Alcira Villarreal
2022-07-02
I went into Advance Dental in Costa Rica from Miami, Florida for the first time for dental works. Since the first call from Miami asking for a quote, everything was very professional and very clear. I had a great experience from start to finish. They have advanced equipment and everything state of the art. They gave me since the beginning a detailed printout of the costs of my visits and future dental works that needed to be done. I recommend them! (Tip: appointments are as scheduled but call in advance because they are very busy office, I took that as a good sign! The good thing is that you have all the specialist you need in the same place. Best staff I've ever dealt with, and the Doctors are very professional and explains each procedure thoroughly and explains each process as they are working in you. Again, I am so happy and satisfied and would recommend to family and friends. Great professionals who do everything humanly possible to make you relax and truly cares. Staff is great and always happy to help. If it is your first time in Costa Rica, don't worry they know how to make you feel at home and help you to enjoy the beautiful of their country. See you in three months friends!!!
Cant say enough good things about this dentistry. All the staff are amazing, knowledgeable, friendly and professional. I have property in Atenas and was planning a visit from Florida where I live and was told before my visit by my USA dentist I needed an implant as saving the tooth was too expensive. So I did some research and read the reviews and I am very happy with my decision Advance Dental not only saved my tooth with a root canal and crown they identified the neighbor tooth was as needing a root canal and crown. I saved a lot of money by visiting Advance Dental and plan to return later in the year for more treatment. Thank you!
Timothy Vaught
2022-04-27
Highly recommend Advanced Dental. The staff is very friendly and professional, they treat you great. The quality of work, care and results are great. Traveled from Orlando, saved money and got to visit a beautiful county. Office is in nice area with lots of restaurants.
Implants
These are artificial substitutes of the roots of natural teeth...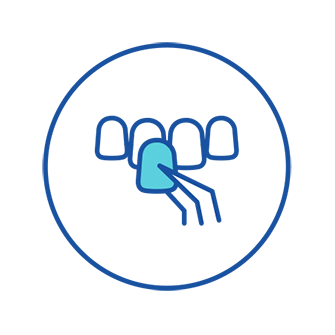 Porcelain Veneers
Give your teeth a new look with porcelain veneers...
Bridges
When one or more teeth are lost, a bridge may be the recommended solution. ...
Dental Crowns
This type of restoration is used on teeth that show a significant loss of dental structure...
Full Mouth Rehabilitation
These are highly complex rehabilitations involving all or almost all the teeth...
Dentures
These type of removable oral restorations are designed for persons...
Fillings
After an accident, trauma, cavities or any other dental problems...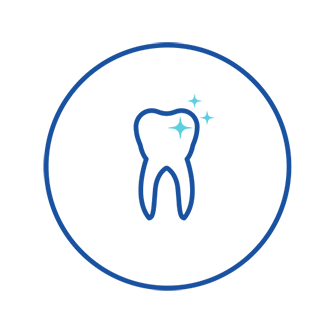 Teeth Whitening
Enjoy the look of a whiter, more radiant smile with a teeth-whitening treatment...
Oral Surgeries
There is a wide variety of surgical treatment designed for different puporses...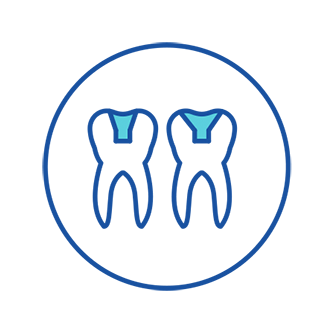 Inlays / Onlays
Remember that in order to qualify for porcelain inlays...
Root Canals
When the vitality of a tooth is compromised, or its nerve has been damaged...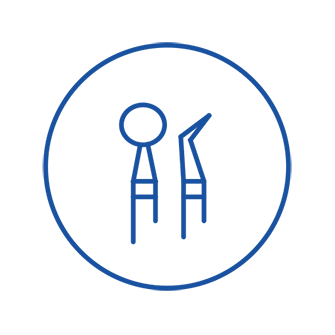 Evaluations and Cleanings
Learn more about our pre-evaluation process and teeth cleaning procedures.
Learn why Advance Dental is your most trusted option in Costa Rica
Advance Dental Costa Rica is you number one choice when it comes to a Costa Rica Dental Care Clinic. It is managed by a US trained specialist and offers the same top quality procedures that are available at your local dentist, but with the difference that when done at our office they are affordable and more likely to become a reality.
Our Board of Certified Specialists
Our Director, Dr. Eugenio J. Brenes, D.D.S., M.S., did his training at Loma Linda University where we had the opportunity to learn from the best. His world-renowned training and compassionate personality makes him the most qualified option for getting your Costa Rica dental treatment. Dr. Brenes is considered by many one of the best dentists in Costa Rica.
Lower Procedures Costs
When scheduling your dental procedures with Advance Dental Costa Rica, you'll notice that not only will you be receiving top quality service but you will also find that our dental procedures costs are much lower than what you can find in the United States or other countries. Compared to the US, Costa Rica dental costs are up to 50% less in some treatments, making us an affordable option for world class dental treatments.
We Have Experience Attending International Patients
Over the past years, there has been an increase in 
dental tourism in Costa Rica
, and so has our office. Each year, more and more people are convinced that traveling abroad to get your dental procedure done is a great idea and the best option if you want to receive affordable dental care is getting done at Advance Dental Costa Rica. We have real patients that are willing to share their testimonials with you.
Teeth Whitening / Bleaching
Our teeth work like sponges, this means they will trap stains and may even accquire a different color after a long period of consuming food containing food coloring, sodas, coffee, among others. The good news is that the brightness of our teeth can be restored with an Advanced Prophylaxis; a procedure that is recommended you get done every 6 months so that you will have healthier teeth and gums. If you would like to change the color from within, then a Dental Whitening is the procedure for you!
Fillings / Composite Restorations
Composite restorations also known as dental fillings, are the go to procedure when it comes to finding a conservative and aesthetic option for teeth that have suffered cavities or small imperfections. Dr. Brenes is a specialist at using the techinque The Natural Layering Concept that will provide you with enhanced restorations and a natural look.
Porcelain Veneers
Porcelain Veneers are our recommendation for people who are not pleased with the color, look, size, shape and/or length of their current teeth. When referring to veneers, we are talking about small porcelain restorations that cemented in a permanent way to your teeth.
Tooth Crown
Dental Crowns are used when a patient presents a tooth that requires a big modification. This Costa Rica dental procedure is ideal for when a cavity covers more than half of the tooth, or when it received a trauma that's the same size of the tooth. They are commonly used when it is necessary to modify or restore the previous shape of a tooth.
Bridges
Are you missing a tooth and need it replaced? Then a dental bridge is one of the best solutions out there for you. It is used when a tooth is missing and when you have 2 or more teeth next to the empty space that is going to get restored. You would need to come in for 4 appointments to get your Costa Rica dental bridge.
Implants
Last but not least, we have the 
dental implants
. They are you treatment of choice for when one or more teeth need to be replaced, it doesn't matter how they were lost. The treatment consists of two phases: the surgical one and the restoration; which means you would need to make two trips to our office in Costa Rica. This is our most sought after Costa Rica dental procedure.
Instagram Recent Posts
This error message is only visible to WordPress admins
Error: API requests are being delayed for this account. New posts will not be retrieved.
Log in as an administrator and view the Instagram Feed settings page for more details.