Your Dental Care Clinic in Costa Rica
Welcome International Patients!
More than a trend, it has become a well-known fact that each year, more and more Americans have started to look for other options abroad for their dental treatments. What drives this, is the search for a better quality of life through affordable dental care since getting their treatments done at their local dentist has become really expensive.
Costa Rica has become a very popular dental care destination as a result of being a beautiful country with many things to offer to its visitors and tourists. It has also developed into a nation with a high rate of world class educated professionals and state of the art facilities. Also, its political stability and American friendly nature, makes our Country the best choice for your dental travels.
"If you choose Advance Dental Costa Rica for your dental work, I'm sure you will be as pleased as I am. I recommend Dr Brenes without reservation"

READ MORE
"Amazing experience! Really grateful and impressed by the excellent high-quality care that I received at Advance Dental. Dr. Eugenio Brenes is a true professional: highly trained, talented, patient, and a genuinely caring human being. He really took the time to make sure that I understood our options every step of the way (even going so far as to sketch out what he was talking about on paper just to make extra sure that I understood what he was saying--even though he speaks fluent English). Yet I also felt respected and free to choose which way I wanted to go based on the various options that he presented."

READ MORE
"He is conservative in his approach. He will not recommend more work than is needed. He enjoys his work and he is highly skilled at what he does."
"I was impressed with Dr. Brenes from our first conversation. The focus was on my dental care. He took more time with me than any US based dentist has ever taken to discuss my care."
"Dr. Brenes is one of the nicest people you would want to meet; I was so lucky to have gotten him to work on my teeth. He has my highest regards and in my opinion he is one of a kind."
"I cannot begin to tell you how happy I am and how great of a dentist Dr. Brenes is. He will sit down with you and explain every detail involved in your treatment plan. Dr. Brenes and his staff will provide you with world class, high-tech materials and services."
Implants
These are artificial substitutes of the roots of natural teeth...
Porcelain Veneers
Give your teeth a new look with porcelain veneers...
Bridges
When one or more teeth are lost, a bridge may be the recommended solution. ...
Tooth Crown
This type of restoration is used on teeth that show a significant loss of dental structure...
Full Mouth Rehabilitation
These are highly complex rehabilitations involving all or almost all the teeth...
Dentures
These type of removable oral restorations are designed for persons...
Fillings
After an accident, trauma, cavities or any other dental problems...
Teeth Whitening
Enjoy the look of a whiter, more radiant smile with a teeth-whitening treatment...
Oral Surgeries
There is a wide variety of surgical treatment designed for different puporses...

Inlays / Onlays
Remember that in order to qualify for porcelain inlays...
Root Canals
When the vitality of a tooth is compromised, or its nerve has been damaged...
Evaluations and Cleanings
Learn more about our pre-evaluation process and teeth cleaning procedures.
About Us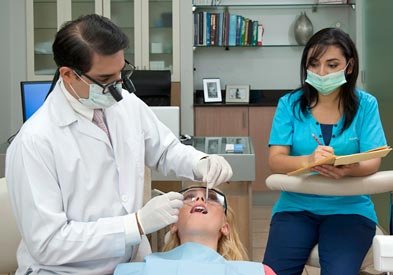 Dental Tourism Experts
Our Costa Rica dental team is a highly qualified staff in all dental specialties, so we can guarantee success in your treatments.
Our Staff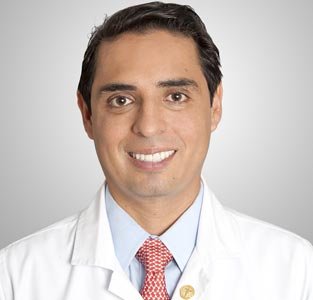 Specializing in Prosthodontics
+(506)-2208-8618
We use FDA approved materials and implants made in USA
Why we are your most trusted option in Costa Rica?
Advance Dental Costa Rica is you number one choice when it comes to a Costa Rica Dental Care Clinic. It is managed by a US trained specialist and offers the same top quality procedures that are available at your local dentist, but with the difference that when done at our office they are affordable and more likely to become a reality.
Our Board of Certified Specialists
Our Director, Dr. Eugenio J. Brenes, D.D.S., M.S., did his training at Loma Linda University where we had the opportunity to learn from the best. His world-renowned training and compassionate personality makes him the most qualified option for getting your Costa Rica dental treatment. Dr. Brenes is considered by many one of the best dentists in Costa Rica.
Lower Procedures Costs
When scheduling your dental procedures with Advance Dental Costa Rica, you'll notice that not only will you be receiving top quality service but you will also find that our dental procedures costs are much lower than what you can find in the United States or other countries. Compared to the US, Costa Rica dental costs are up to 50% less in some treatments, making us an affordable option for world class dental treatments.
We Have Experience Attending International Patients
Over the past years, there has been an increase in 
dental tourism in Costa Rica
, and so has our office. Each year, more and more people are convinced that traveling abroad to get your dental procedure done is a great idea and the best option if you want to receive affordable dental care is getting done at Advance Dental Costa Rica. We have real patients that are willing to share their testimonials with you.
Teeth Whitening / Bleaching
Our teeth work like sponges, this means they will trap stains and may even accquire a different color after a long period of consuming food containing food coloring, sodas, coffee, among others. The good news is that the brightness of our teeth can be restored with an Advanced Prophylaxis; a procedure that is recommended you get done every 6 months so that you will have healthier teeth and gums. If you would like to change the color from within, then a Dental Whitening is the procedure for you!
Fillings / Composite Restorations
Composite restorations also known as dental fillings, are the go to procedure when it comes to finding a conservative and aesthetic option for teeth that have suffered cavities or small imperfections. Dr. Brenes is a specialist at using the techinque The Natural Layering Concept that will provide you with enhanced restorations and a natural look.
Porcelain Veneers
Porcelain Veneers are our recommendation for people who are not pleased with the color, look, size, shape and/or length of their current teeth. When referring to veneers, we are talking about small porcelain restorations that cemented in a permanent way to your teeth.
Tooth Crown
Dental Crowns are used when a patient presents a tooth that requires a big modification. This Costa Rica dental procedure is ideal for when a cavity covers more than half of the tooth, or when it received a trauma that's the same size of the tooth. They are commonly used when it is necessary to modify or restore the previous shape of a tooth.
Bridges
Are you missing a tooth and need it replaced? Then a dental bridge is one of the best solutions out there for you. It is used when a tooth is missing and when you have 2 or more teeth next to the empty space that is going to get restored. You would need to come in for 4 appointments to get your Costa Rica dental bridge.
Implants
Last but not least, we have the 
dental implants
. They are you treatment of choice for when one or more teeth need to be replaced, it doesn't matter how they were lost. The treatment consists of two phases: the surgical one and the restoration; which means you would need to make two trips to our office in Costa Rica. This is our most sought after Costa Rica dental procedure.