Your Dental Care Clinic in Costa Rica
3 Steps For You to Enjoy Your Dental Solution
1. Call For an Estimate
We will give you an estimate to fit your dental needs.
2. Get Profesional & Affordable Dental Treatment
Come to our office in Costa Rica and enjoy savings of 40%-60% when compared to US quotes.
3. Enjoy Your Dental Solution & Smile
Predictable, successful and long lasting solutions to your dental problems.
Patient Testimonials
Dr. Frances Yahia
2022-02-11
Transparency, quality and professionalism! Dr. Brenes is an artist. The staff is wonderful. Definitely the place to come for quality dental work.
Noel Gauntlett
2021-08-26
These guys deserve 6 stars! Dr Brenes and his team do outstanding work. I spent over a week in Costa Rica and had 3 crowns installed and two implants placed while I was there. Can't say enough how pleased I am with the results. Highly recommend!
Daryl Carrington
2021-04-25
My wife and I both had considerable dental work done by this office. Their professional expertise and competence far exceeded our expectations. In-house experts in different dental disciplines could detect and immediately address new conditions. It is a top notch operation with excellent and caring staff and a group of dental experts who are capable at diagnosis and treating complicated problems . We were very happy with the superior service and outcomes of their work.
Amazing experience! Really grateful and impressed by the excellent high-quality care that I received at Advance Dental. Dr. Eugenio Brenes is a true professional: highly trained, talented, patient, and a genuinely caring human being. He really took the time to make sure that I understood our options every step of the way (even going so far as to sketch out what he was talking about on paper just to make extra sure that I understood what he was saying--even though he speaks fluent English). Yet I also felt respected and free to choose which way I wanted to go based on the various options that he presented. By way of background: I'm from Boston, Massachusetts in the US, and the Periodontist that I had been referred to by my local dentist had recommended extracting 3 of my front teeth and replacing them with implants. I was inclined to go with it, but after hearing about Advance Dental Costa Rica and contacting them, they responded that based on my X-Rays, they were confident that they could actually save my teeth--and they did! I'm so grateful I took the leap of faith and made the trip--it was totally worth it. In addition to Dr. Brenes, everyone else I interacted with at Advance Dental, from Andrea "Andy" Acosta (with whom I corresponded before, during and after my visit and who also scheduled all of my procedures) to Dra. Mónica Fabian (Dental Therapist who was there to greet me every day), Dr. Samir Tiapa (the amazing Endodontist who did my root canals) and Dra. Rossie Brender (the Periodontist who helped cut open and then stitch back the roof of my mouth and gums--with sutures that were so fine I could barely feel them), as well as their assistants--everyone was genuinely warm and professional (and that was despite everyone being in hazmat suits and masks due to COVID). I really felt like I was getting the best possible care, and had the utmost confidence that everything they did was fully-thought out to produce the best outcomes possible. I highly recommend this team, and in fact, am planning to return for even more work next fall (some crowns) as I can't imagine a better, more qualified team! Their office, equipment and procedures are all world-class (plus they have everything they need onsite). Also worth mentioning is that they all speak fluent English and their office is in San José's upscale neighborhood of Escazú, surrounded by high-end stores, restaurants and hotels (not to mention the Starbucks that I went to every day), so even coming from the United States, I felt right at home the entire time.
If you choose Advance Dental Costa Rica for your dental work, I'm sure you will be as pleased as I am. I recommend Dr Brenes without reservation My teeth have always been weak, and years of dental problems left me with a mouth that always bothered me. Cracked teeth and crowns gave me recurring infections and large dental bills every year. In 2018, needing four new crowns and two new implants, I decided to try Advanced Dental Costa Rica, based on Dr. Brenes' California residency in oral restoration and he impressed me from the start. He was knowledgeable, friendly and patient in answering all my questions. He pointed out that the issues I was having with my remaining teeth could be addressed by a full-mouth restoration. Since he inspired confidence, I chose that option. I'm writing this account for anyone considering Dr. Brenes for such a procedure. A full-mouth restoration is undeniably expensive, but costs far less in Costa Rica than in the US. In my case, dental fees, travel costs and accommodations totaled less than half what I'd have paid at home. Also, Costa Rica is a great place to visit, with its natural splendor, fascinating history and friendly people. I wish Dr Brenes had put his office closer to the beach but the lab days while waiting for the crowns to be made let me try surfing on my first visit and study Spanish on my second. Also, a full-mouth restoration entails many uncomfortable hours of prepping old teeth for crowns, but Dr Brenes and his staff made it as comfortable as possible. For me, the hardest part was getting used to the feel of the new teeth afterward. Dr. Brenes advised me correctly to give it time, and the discomfort went away after a couple of months as I got used to having functional teeth. Now, over a year later, I'm completely delighted. After decades of constant dental problems, my new teeth feel solid, work perfectly, and look great. I only think about them now when I happen to see them in a mirror – and smile! Jeff Lawrence Santa Fe, New Mexico
Excelencia en servicio, pero sobre todo, excelencia en profesionalismo y calor humano son las mejores definiciones para el personal en general de Advance Dental. Confiamos el todos ellos y sabemos qué cada tratamiento que recibimos, estamos en las mejores manos.
margarita amado
2020-07-03
Hola! Hace una semana me realizaron extracción de dos cordales y estoy muy contenta con el resultado de este procedimiento. El trato y profesionalismo del personal es excelente. Estuvieron pendientes de mi avance en todo momento. Los recomiendo!
Dr Eugenio Brenes is OUTSTANDING! From the 1st appointment to the last, and I had many, (3 implants, adjusted bite and reshaping of my existing teeth), I received a level of professionalism, understanding, and care, that I have yet seen in the USA ,need I say much cheaper as well. The practice is situated in a very nice area, Escazú, in the beautiful CIMA Hospital Buildings, close to an outdoor Mall, Starbucks, Exclusive designer stores,restaurants,movie theatre. Thank you Dr Brenes I will be back for any future dental work, Kind Regards, Carol. OUTSTANDING - DENTAL SERVICE
Implants
These are artificial substitutes of the roots of natural teeth...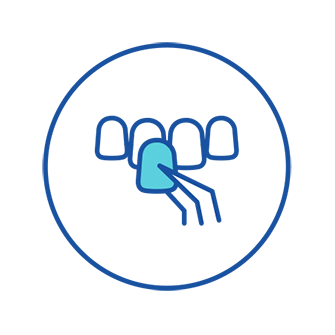 Porcelain Veneers
Give your teeth a new look with porcelain veneers...
Bridges
When one or more teeth are lost, a bridge may be the recommended solution. ...
Dental Crowns
This type of restoration is used on teeth that show a significant loss of dental structure...
Full Mouth Rehabilitation
These are highly complex rehabilitations involving all or almost all the teeth...
Dentures
These type of removable oral restorations are designed for persons...
Fillings
After an accident, trauma, cavities or any other dental problems...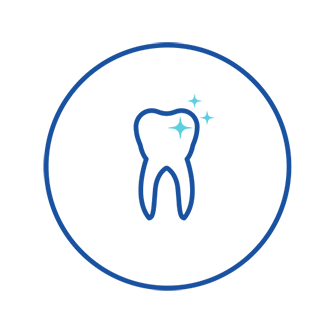 Teeth Whitening
Enjoy the look of a whiter, more radiant smile with a teeth-whitening treatment...
Oral Surgeries
There is a wide variety of surgical treatment designed for different puporses...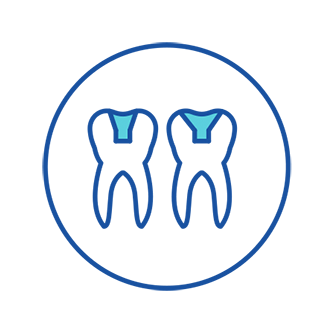 Inlays / Onlays
Remember that in order to qualify for porcelain inlays...
Root Canals
When the vitality of a tooth is compromised, or its nerve has been damaged...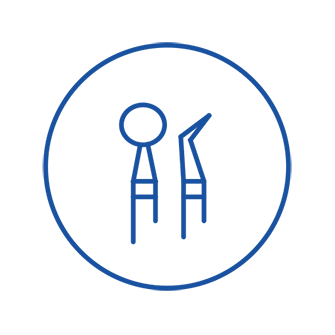 Evaluations and Cleanings
Learn more about our pre-evaluation process and teeth cleaning procedures.
Learn why Advance Dental is your most trusted option in Costa Rica
Advance Dental Costa Rica is you number one choice when it comes to a Costa Rica Dental Care Clinic. It is managed by a US trained specialist and offers the same top quality procedures that are available at your local dentist, but with the difference that when done at our office they are affordable and more likely to become a reality.
Our Board of Certified Specialists
Our Director, Dr. Eugenio J. Brenes, D.D.S., M.S., did his training at Loma Linda University where we had the opportunity to learn from the best. His world-renowned training and compassionate personality makes him the most qualified option for getting your Costa Rica dental treatment. Dr. Brenes is considered by many one of the best dentists in Costa Rica.
Lower Procedures Costs
When scheduling your dental procedures with Advance Dental Costa Rica, you'll notice that not only will you be receiving top quality service but you will also find that our dental procedures costs are much lower than what you can find in the United States or other countries. Compared to the US, Costa Rica dental costs are up to 50% less in some treatments, making us an affordable option for world class dental treatments.
We Have Experience Attending International Patients
Over the past years, there has been an increase in 
dental tourism in Costa Rica
, and so has our office. Each year, more and more people are convinced that traveling abroad to get your dental procedure done is a great idea and the best option if you want to receive affordable dental care is getting done at Advance Dental Costa Rica. We have real patients that are willing to share their testimonials with you.
Teeth Whitening / Bleaching
Our teeth work like sponges, this means they will trap stains and may even accquire a different color after a long period of consuming food containing food coloring, sodas, coffee, among others. The good news is that the brightness of our teeth can be restored with an Advanced Prophylaxis; a procedure that is recommended you get done every 6 months so that you will have healthier teeth and gums. If you would like to change the color from within, then a Dental Whitening is the procedure for you!
Fillings / Composite Restorations
Composite restorations also known as dental fillings, are the go to procedure when it comes to finding a conservative and aesthetic option for teeth that have suffered cavities or small imperfections. Dr. Brenes is a specialist at using the techinque The Natural Layering Concept that will provide you with enhanced restorations and a natural look.
Porcelain Veneers
Porcelain Veneers are our recommendation for people who are not pleased with the color, look, size, shape and/or length of their current teeth. When referring to veneers, we are talking about small porcelain restorations that cemented in a permanent way to your teeth.
Tooth Crown
Dental Crowns are used when a patient presents a tooth that requires a big modification. This Costa Rica dental procedure is ideal for when a cavity covers more than half of the tooth, or when it received a trauma that's the same size of the tooth. They are commonly used when it is necessary to modify or restore the previous shape of a tooth.
Bridges
Are you missing a tooth and need it replaced? Then a dental bridge is one of the best solutions out there for you. It is used when a tooth is missing and when you have 2 or more teeth next to the empty space that is going to get restored. You would need to come in for 4 appointments to get your Costa Rica dental bridge.
Implants
Last but not least, we have the 
dental implants
. They are you treatment of choice for when one or more teeth need to be replaced, it doesn't matter how they were lost. The treatment consists of two phases: the surgical one and the restoration; which means you would need to make two trips to our office in Costa Rica. This is our most sought after Costa Rica dental procedure.
Instagram Recent Posts
This error message is only visible to WordPress admins
Error: API requests are being delayed for this account. New posts will not be retrieved.
Log in as an administrator and view the Instagram Feed settings page for more details.